We provide residential and commercial services
Pests can become more than a nuisance, they can become a threat to your property and potentially to your health. That is why year-round pest control is so important for your home or business. Protection can begin with a call. We offer the latest treatment techniques with state of the art equipment and our technicians are licensed and insured. Our Integrated Pest Management System helps determine the type of pests in your home or business, allowing us to effectively manage their removal, keeping you pest free.
QUARTERLY PEST CONTROL:
Inside and Outside Coverage – By appointment
Serviced Quarterly for Year-Round Protection
Controls roaches, water bugs, ants, silverfish, fleas, non-poisonous spiders and set bait for rats and mice as needed
No additional charge to re-service problem areas for covered pests between scheduled services
Cobwebs removed outside of home as needed
Reasonably priced with flexible scheduling
FLEA FACTS:
A pair can produce 400-500 offspring in a lifetime.
They do not fly, they jump.
They are active the entire year.
HELPFUL TIPS:
Clean and vacuum frequently.
Keep yard clean of garbage and pet droppings.
Keep your pet clean by bathing frequently.
Monthly treatments approved by your vet.
Various Common pests: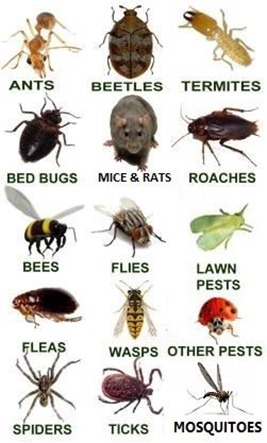 Special Services Available for Control of:

Brown Recluse
Black Widow

Bedbugs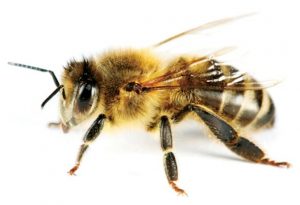 Wasps and Bees